Air Conditioning Cambridge
If you are considering installing air conditioning in your commercial or residential property, you've come to the right place. Here at Constant Cooling Ltd, we have been installing both domestic and commercial air conditioning units for over twenty five years. Our expert team tailor each installation to the individual project; working closely with you to understand your environment, requirements, budget, and timescale to deliver excellence.
The huge variety of manufacturers, types, and styles of air-conditioning units and equipment can make the entire process feel incredibly daunting. We can help; with over twenty five years' experience in air-conditioning installation, the team here at Constant Cooling Ltd are experts when it comes to making recommendations that fit your budget and requirements to deliver you a comfortable commercial or domestic environment.
We offer much more than just your standard air conditioning installation. Our team can provide you with a complete solution; from the initial site survey through to design, project management, final commissioning and on-going maintenance and servicing. Whether it's just a simple installation of a single unit in a home, or a full commercial outfitting you'll have a single point of contact throughout the project. This level of project management is particularly popular with our commercial air conditioning installation in Cambridge and beyond.
Our engineers are fully trained and work to the highest standards; minimising downtime and guaranteeing you a first-class installation service.
For more information about our air conditioning service, please contact us today. Our team will be happy to offer no obligation, expert advice, to help you make the right decision for your needs.
Why Install Air Conditioning with Constant Cooling Air Conditioning Cambridge?
Provides complete comfort control in modern commercial spaces

Create a comfortable climate in residential properties

Filtering systems improve air quality and reduce moisture-related issues

Our air conditioner installation prices are incredibly reasonable
Call us today on 0800 783 3456 or 01223 834 711 to discuss your needs.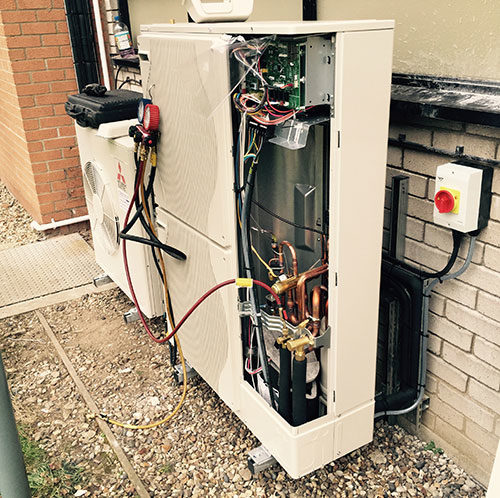 We Focus On:
• Providing a solution that will match your operational requirements avoiding over specified equipment with hidden maintenance costs
• Identifying energy efficient, cost effective and space saving solutions
• Manufactures specifications and successful installation requirements
• Delivering added value from extended warranty
• Health and Safety requirements